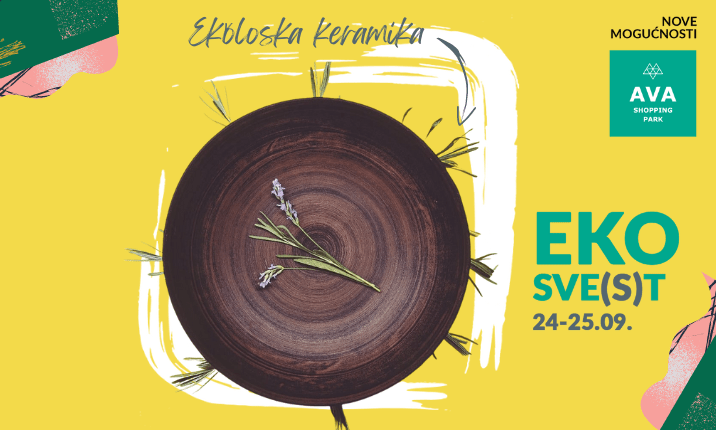 It is important what we eat and how we take care of ourselves, but it is also important what we eat from! At our eco weekend in the AVA shopping park, we will present dishes made of milk ceramics, which were created by the traditional method of manual processing of clay, which involves processing the product with milk or kefir, which affects additional strength, a unique structure and an incredible palette of warm colors.
The technology of making milk ceramics is based on treatment with milk or kefir, which is applied to the product after the initial baking. In this way, every small pore is closed and making the container several times stronger. After re-baking, a unique palette of colors from caramel to a dark chocolate shade is obtained and an indescribably beautiful texture after finishing, while the product is completely natural and safe for human health and the environment.
These properties make it possible to prepare food with a small amount of oil and water. Food prepared in this way is not only dietary and healthy but its taste and aroma cannot be compared with dishes prepared in another way.
Would you like to learn more about these products? Come and let's build ECO WORLD together!