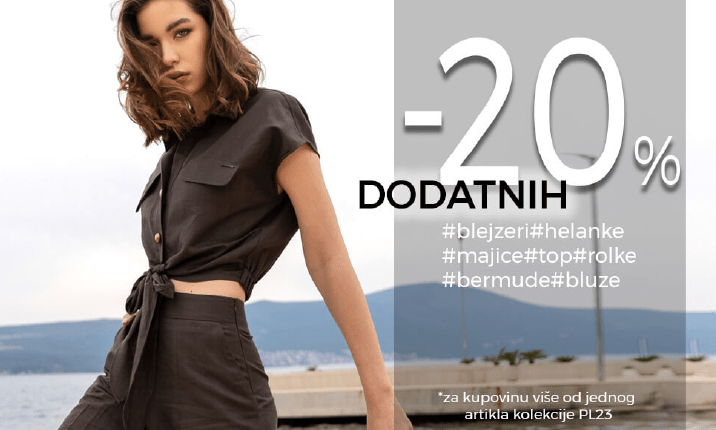 Additional 20% discount on selected product groups of the spring-summer collection!
#blazers #blouses #t-shirts #rolls #tops #bermudes #leggings
The offer lasts from July 28 to August 2 and is valid for the purchase of more than one item.
The great news is that the discount also applies to already discounted models, so don't miss out on this amazing offer!