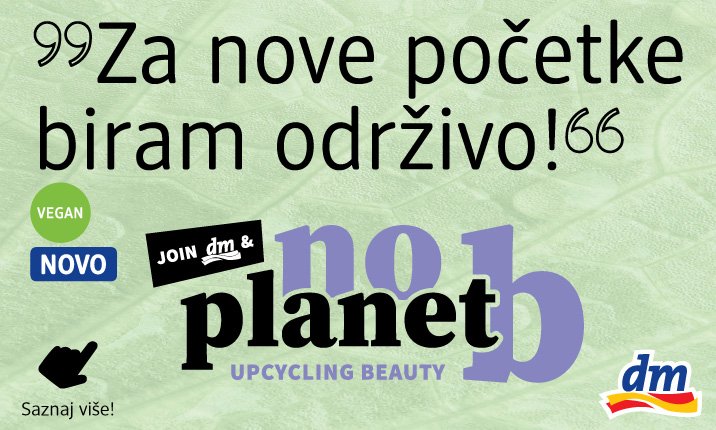 Focused on sustainability, dm's new cooperative brand reconciles resource efficiency and attractive packaging design made from recycled plastic.
Upcycling, an improved form of recycling, turns ingredients intended for throwing away into real treasures – products for skin and hair care.
On the back of each product, you can find information about the resources that were "saved" during the production of such a product.
Find more information about no planet b products a dm.rs!