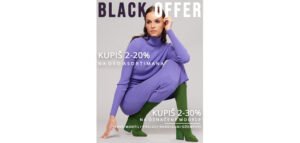 Welcome the winter with a recognizable style and pieces that conquer!
In the period from November 24 to December 1 at the PS store in AVA Park, choose a jacket, coat, cardigan, sweater or vest with a 30% discount for buying more than one item.
Winter and PS have a special vibe.