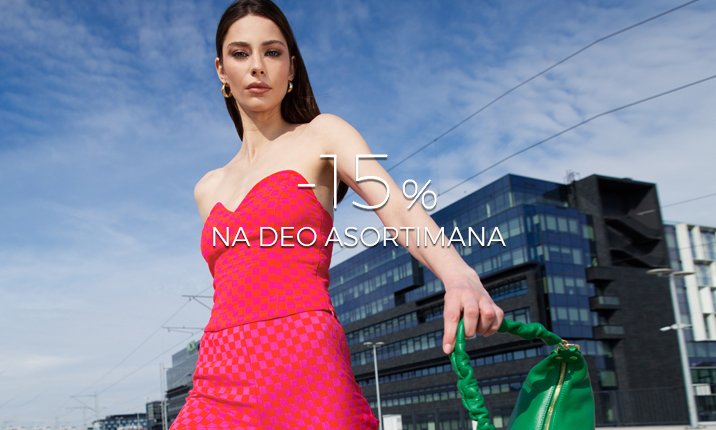 What is needed for the perfect fashion story this spring?
Authentic models, vivid colors, and a little imagination. We offer all of that with a 15% discount on models from the new collection in AVA Park.
The offer refers to the marked part of the assortment and lasts from March 30 to April 1.
The discount does not apply to models labeled basic, unique and be elegant.
Hurry up, we are waiting for you in AVA Park!