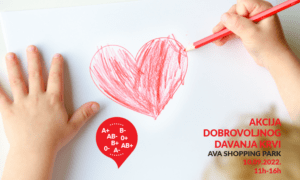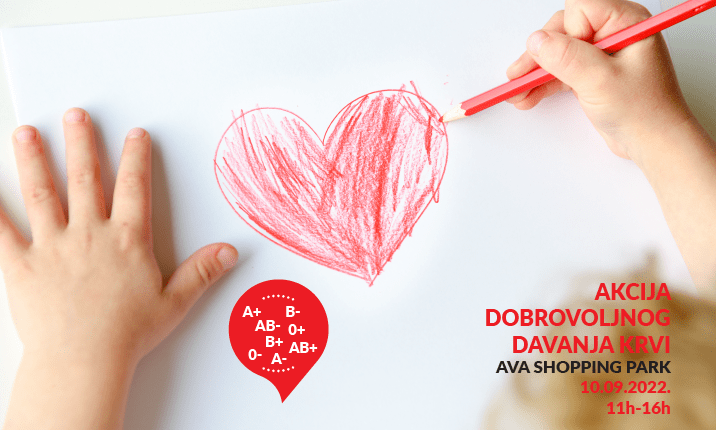 The Institute for Blood Transfusion of Serbia, on Saturday, September 10th, is organizing a voluntary blood donation in AVA Shopping Park. The transfusion bus will be set up in the parking lot of the park between 11 a.m. and 4 p.m.
Blood reserves are reduced, so AVA Shopping Park appeals to its visitors aged 18 to 65 to respond and donate blood because the procedure is completely safe. The next date for the voluntary blood donation campaign in AVA Shopping Park is September 10th.
A blood donor can be any healthy, adult, aged between 18 and 65, who, through a medical examination and a check of the blood count, i.e. hemoglobin level, determines that donating blood will not endanger either him or the person to whom the blood would be administered. The interval between blood donations is three months (12 weeks) for men and four months (16 weeks) for women. The donor must weigh more than 50 kilograms.
All information can be found on the website – www.itks.rs, as well as on the Institute's Facebook and Instagram profiles.