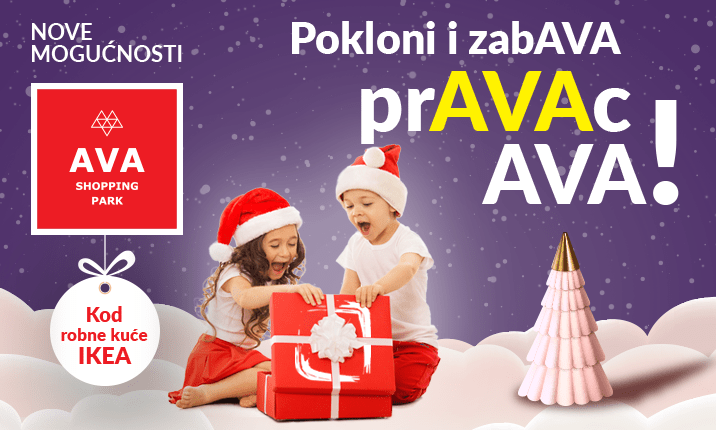 The AVA stop for Santa Claus is ready for New Year's magic and a handful of NEW OPPORTUNITIES promised by the new year 2023!
It all starts on December 17 with the children's play "Brave Reindeer Mališa", after which the ice princess Elsa will announce the New Year's events. During the last three weekends of the year, the little ones will hang out with elves and Santa Claus, and clowns, a purple bird on stilts, a disco queen…
In addition to all that, AVA has an additional surprise – New Year's gifts for visitors.
To be short: gifts and fun are ready for you, and that's why – come straight of AVA!
We will publish the detailed program soon!