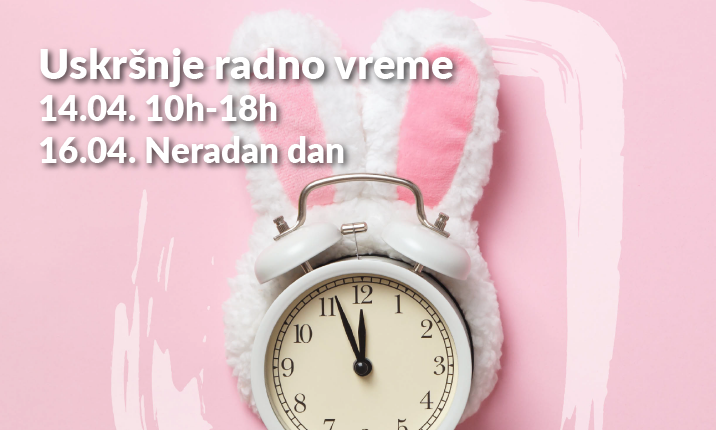 Dear visitors, colorful days have arrived – and Easter is here!
These are family days, so your AVA park will be open until 6 p.m. on April 14. On Saturday, we work as usual (with an entertainment program for children and great offers), while Sunday, April 16, is a non-working day.
From Monday, AVA Park is open again from 10 a.m. to 9 p.m.
Enjoy your shopping and fun, we wish you a carefree Easter!