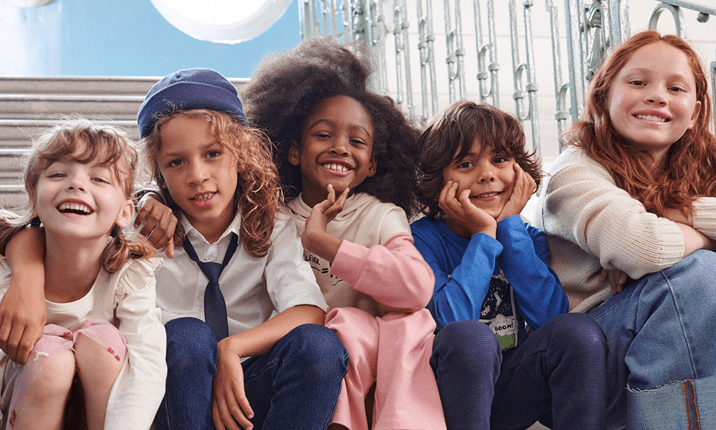 This fall, school hallways will be full of outfits that highlight everyone's individual style. Just look at the SiNSAY Back to School collection that reflects various fashion trends and tastes.
The beginning of the school year is the perfect opportunity to renew the wardrobe of every student. That's why Sinsay's new fall collection is full of must-have pieces for fashion-conscious students. The editorial photos for the "Back to School" collection were taken in Berlin.
Let's start with the new "Back to School" pieces for our little ones. Striking clothes for girls, sets of tracksuits in beautiful shades of pink and lilac, as well as sweatshirts with irresistible details such as falts (from RSD 599) are particularly eye-catching.
You will also find many more formal suggestions such as sweaters, classic shirts or pleated skirts. Boys can choose from a wide range of super comfortable tracksuits and trousers (from RSD 699) in shades of green, mustard yellow or navy blue. You won't be able to take your eyes off the clothes inspired by American fashion, such as blazers and vests (from 1499 RSD), as well as hoodies with the Harvard logo. The entire collection is supplemented with practical accessories, including backpacks and various models of sneakers.
Teenagers can't do without college style. The trends that flooded American campuses in the 1990s returned in the form of knit cardigans and vests for her, and long-sleeved polo shirts (aka rugby shirts) for him. Girls can add a unique vibe to their outfits with trendy skirts (from RSD 699) and berets. Boys can opt for pants and jackets (from RSD 999) available in several bright colors.
Sinsay's Back to School Collection is now available at AVA Shopping Park.